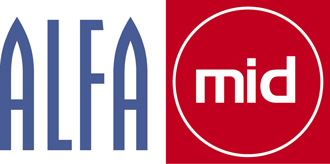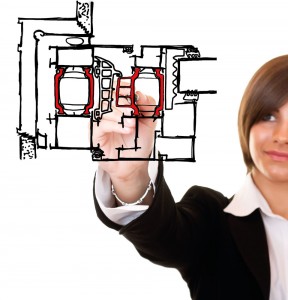 THE THERMAL BREAK ALFAMID®
Registered trademark of The Alfa Solare Group. A range of insulating bars for aluminum thermal break systems, made of Polyamide 6.6 with 25% fiberglass content. 
ALFAMID® represents the tradition of plastic profiles for thermal break, in which The Alfa Solare Group is one of the world leaders. The Group offers a wide range of standard profiles and, thanks to its high technology and know-how, is able to design and realize customized profiles to meet every requirement. The products are also available in white and light gray in order to reduce painting defects. They can be completed with additional accessories such as glue wiring and laser marking for a complete traceability, furthermore they can be supplied in rolls to reduce storage space and scrap.

The products ALFAMID® have obtained the product certification ATG-H827, this is a confirmation and guarantee of their quality. A quality that is vital for a correct assembling and to respect the requirements of the international norm EN14024.
The Alfa Solare Group has industrialized and produced, first on the market, the cremonese bolts in polyamide. Particular attention is given to the mechanical properties of this product, indispensable to meet the resistance requirements of the opening/closing cycle of the norm EN 13126.