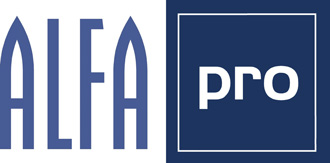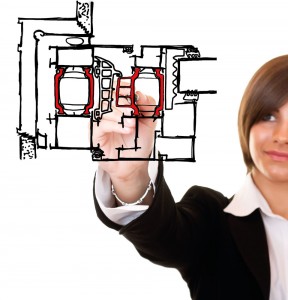 THE THERMAL BREAK ALFAPRO®
Registered trademark of The Alfa Solare Group. Innovative insulating bars for aluminum thermal break systems, made of a special ABS compound.  ALFAPRO® represents the technological innovation of The Alfa Solare Group in insulating bars for thermal break profiles as an alternative to polyamide, bars with very high thermal performance.
With this new range of products, The Group offers a further choice to its clients, in particular to those whom require excellent results in thermal efficiency, assembling after surface treatments (painting or oxidation). The products ALFAPRO® are made with a particular mixture of ABS, specifically studied, that ensures the mechanical performance of the system and above all a thermal performance of absolute respect, thus guaranteeing dimensional stability and limiting deformation, thanks to a limited coefficient of linear expansion.

The products ALFAPRO® have also obtained the product certification ATG-H827, once again confirming the quality of our products. A quality that is essential for correct assembling and to respect the international norm EN14024.
The Alfa Solare Group has industrialized and produced, first on the market, the cremonese bolts in polyamide. Particular attention is given to the mechanical properties of this product, indispensable to meet the resistance requirements of the opening/closing cycle of the norm EN 13126.