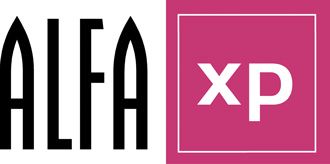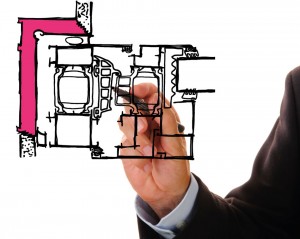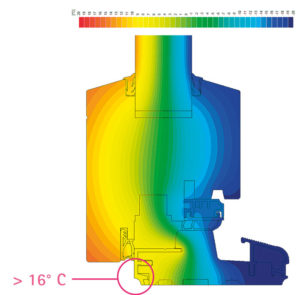 INSTALLATION
Range of expanded products, created for the realization of thermal insulating window and door mounting frames and door sills, for the correct installation of window and door frames.
ALFAXP is a product, studied and developed for the realization of high perfomance thermal window and door mounting frames. The growing demand for energy-saving, together with the related legislation in force, has emphasized the need to reduce energy consumption in general. This is particularly important in the building sector, which alone is responsible for about 40% of the energy consumption in the Europe Union. With regards to glass window and door systems (glass including frames), all the systems in commerce have to respect the standards set out by the legislation in force for the climatic zone in which they are to be installed. To obtain better performances, window and door frame manufacturers are being forced to design always more complex and expensive systems. To meet these standards, it is possible to act on the materials, the glassing or the structure of the product. All these efforts to improve the thermal performance are constantly and inevitably compromised by inadequate wall mounting methods that cancel the thermal break effects of the window and/or door frame. To guarantee all the energy-saving requirements described above, The Alfa Solare Group has studied, tested and patented a new system of window and door mounting frames that include also the mounting accessories, all of which ensures numerous advantages.

The Alfa Solare Group, having resolved the problem of the wall mounting by the realization of its own patented system of thermal window and door mounting frames, has enlarged its horizons to French windows and in particular to door sills. In this case, the most critical aspect is determined by the formation of condensation on the internal part of the door sills, this is caused by the low thermal insulating properties of all the door sills currently on the market. Our research has enabled us to create a door sill completely in plastic, with a high insulation performance, that eliminates the risk of condensation formation. It is possible to apply surface coverings to the door sill to meet all aesthetic needs.