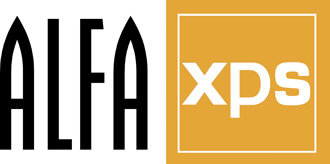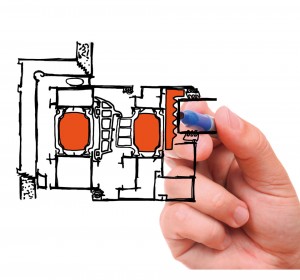 EXPANDED INSULATING PROFILES
Range of extruded insulating strips, for aluminum window and door systems. A fundamental characteristic is the expansion that occurs during the painting of the aluminum profiles.
ALFAXPS represents another innovative solution offered by The Alfa Solare Group, patented internationally, for the making of insulating profiles for aluminum systems.
The fundamental characteristic of this product is that the expansion occurs during the process of painting of the aluminum bars. The product is supplied, in a compacted form, already attached to bars ALFAMID®, thus aiding the client in its operations of stocking, assembling and painting. At the end of these processes an aluminum bar is obtained with the expanded profile already inserted.
Contacts
[rt_cf7_style submit_background_color="#ee5f18″ submit_hover_color="#273272″ submit_text_color="#ffffff" submit_text_hover_color="#ffffff" radiant_font_color="#717171″ radius_top="" radius_right="" radius_bottom="" radius_left="" padding_right="10px" padding_left="10px" radiant_border_style="solid" radiant_border_color="#e6e6e6″ radiant_border_top="1px" radiant_border_right="1px" radiant_border_bottom="1px" radiant_border_left="1px" radiant_font_focus_color="#161616″ radiant_background_focus_color="#ffffff" radiant_focus_style="solid" radiant_focus_color="#273272″ radiant_focus_top="1px" radiant_focus_right="1px" radiant_focus_bottom="1px" radiant_focus_left="3px" radiant_extra_class="service-form" cf7_content_css=".vc_custom_1529303555755{margin-right: 0px !important;margin-left: 0px !important;padding-right: 0px !important;padding-left: 0px !important;}"] [/rt_cf7_style]