Customer Support
Our technical office offers a complete service and advanced solutions, from the design to the extrusion phases, as well as during the final usage of the finished product, by using: Programs CAD/CAM, for the study and design of the projects.
Thermal simulation software BISCO, for the calculation of the thermal transmittance value of the systems for the construction of aluminum window and door frames.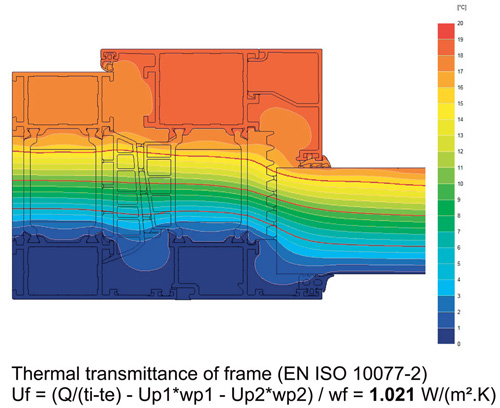 Simulation software FEM, for the calculation of the possible critical points of the system under study.